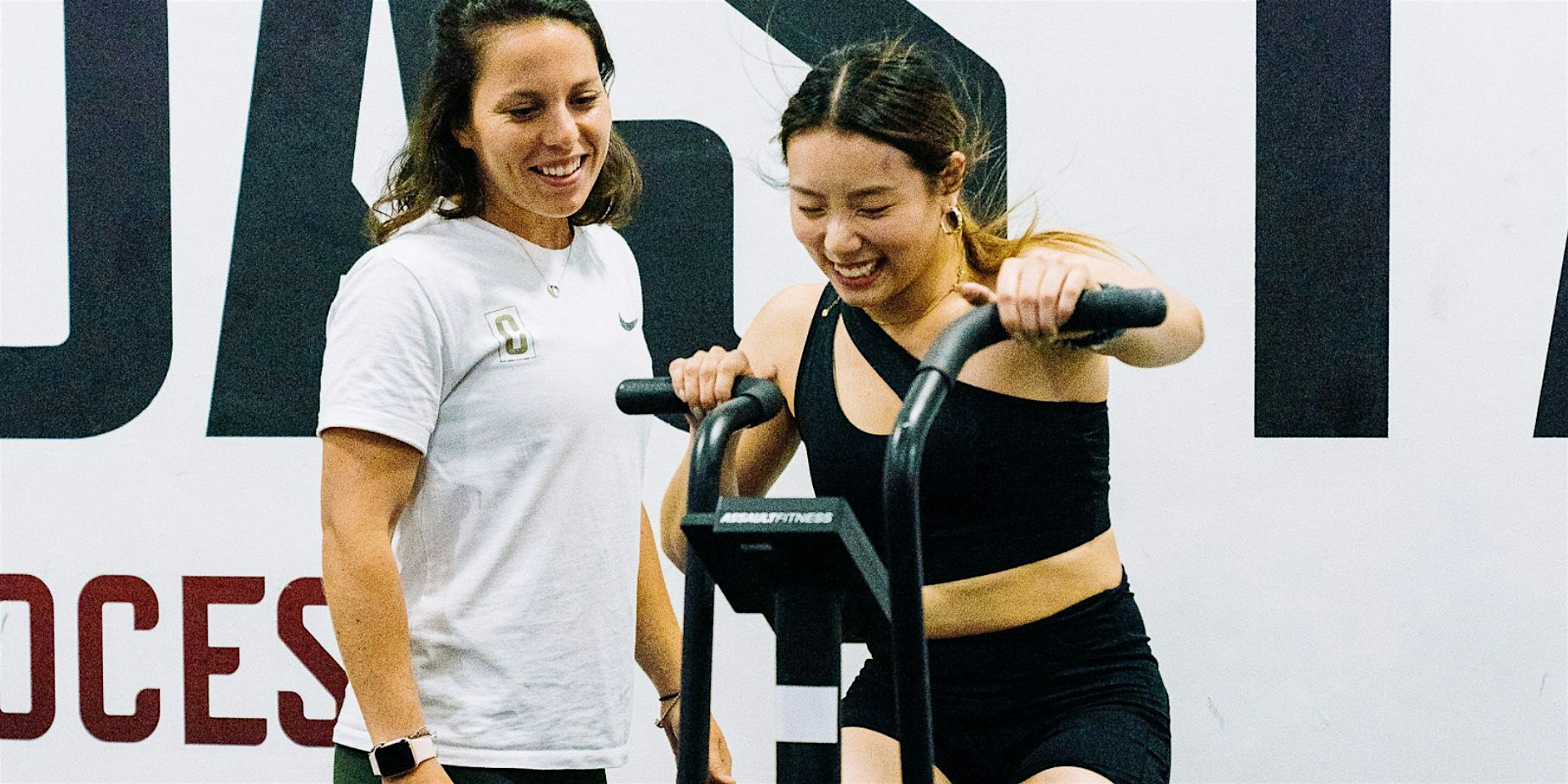 Saturday, 25 Mar 2023
09:00 — 09:50 HKT
Location
Hong Kong Observation Wheel & AIA Vitality Park
33 Man Kwong Street
Central
HK
---
AIA Vitality Hub - Train For Life 體能健身
Live your best life.
The TFL programme is a 45 minute total body workout, in a coach led class, that focuses on the movements we use most in our daily lives, to enable our bodies to thrive (squat, push, pull, hinge, lunge, core, cardio).
Get ready for a good time with great people. We're bringing the energy of a HIIT class, and the principles of functional training, into a new programme that strengthens our bodies, energizes our soul, and leaves us better than when we arrived.
Come for the experience, stay for the community.
活出最好嘅自己!
TFL 計劃喺一個 45 分鐘嘅全身鍛煉,透過教練指導嘅課程,重點關注我哋日常生活最常用到嘅動作,增強我哋嘅身體活動能力(深蹲、推、拉、鉸鏈、弓步、腹肌運動、帶氧運動).
我哋嘅課堂喺一個充滿活力同正能量嘅非一般體驗,目標喺為大家增強同啟發你嘅身體潛能,令你可以喺完成課堂後有煥然一新嘅自己。
快啲嚟一齊體驗一下啦。