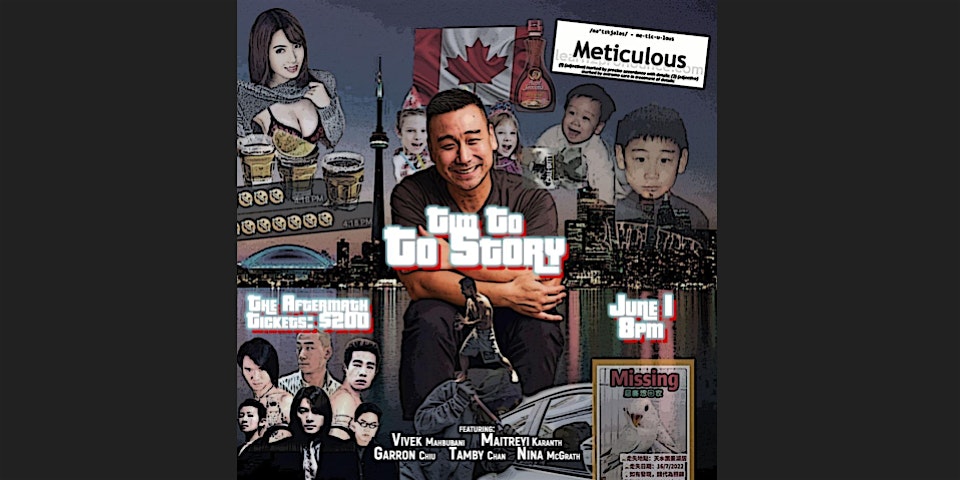 Thursday, 01 Jun 2023
20:00 — 22:00 HKT
Location
The Aftermath
57-59 Wyndham Street
Hong Kong
HK
---
The Hong Kong comedy scene's favourite son, Tim To, headlines for the first time ever, live at the Aftermath!
Hosted by the legendary Vivek Mahbubani!
-
"Tim's jokes sound like someone recalling a night out whilst it's still happening and somehow funnier" - Ashley James
Tim To is a Chinese Canadian comedian, he grew up in Toronto and has spent about a decade living in Hong Kong. His comedic style explores his unhinged interpretation of his experiences and defines his own brand of logic. Tim To has been widely acclaimed for his comedic talents, winning the BUSHIROAST IV (2020) and BUSHIROAST VI (2022) roast battle tournaments, as well as placing 2nd at the ComedyHK Multiversal Comedy Competition (2023).