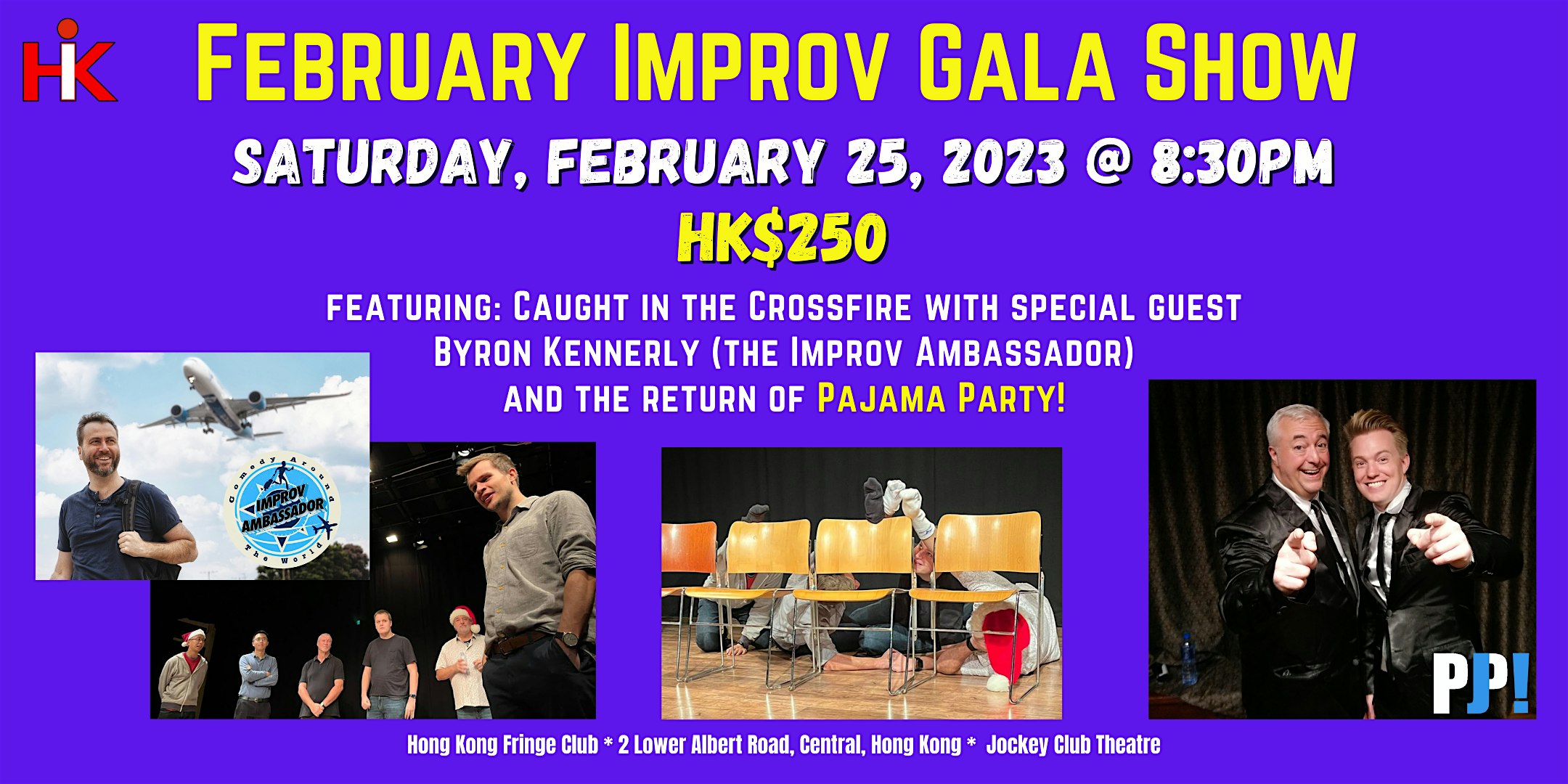 Saturday, 25 Feb 2023
20:30 — 22:00 HKT
Location
Fringe Club
2 Lower Albert Road
Central
HK
Sale ended
---
This month, Hong Kong Improv is proud to present a show so chock full of improv that we had to call it a gala!
Caught in the Crossfire returns to play a variety of improv games based on your suggestions! This month, they are joined by a very special guest, the Improv Ambassador: Byron Kennerly (www.improvambassador.com) Byron is currently on a quest to perform improv in every country in the world, and this stop is Hong Kong!
Plus... after a 9-month hiatus, Pajama Party! is reunited for a one-night only performance!
Come join us and share some laughs with us at The Jockey Club Theatre at Hong Kong Fringe Club!
Saturday, February 25, 2023
Show starts at 8:30pm.
Tickets are HK$250
Seats are limited, so get yours soon!
Likely unsuitable for young kids. Anyway, it's way past their bedtime...
For any inquiries, feel free to contact us at hongkongimprov@gmail.com.