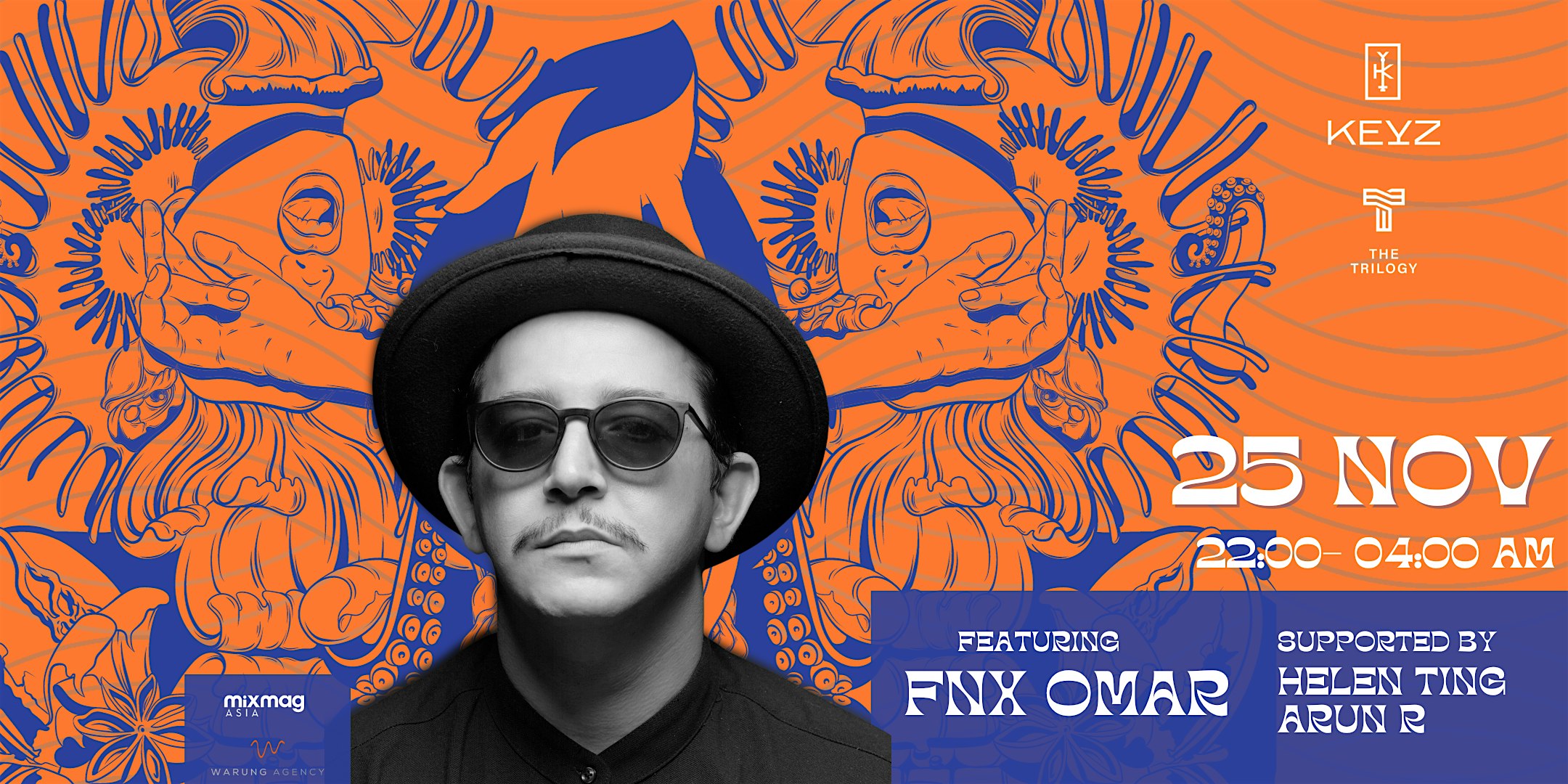 Saturday, 25 Nov 2023
—
Sunday, 26 Nov 2023
22:00 — 04:00 HKT
Location
The Trilogy
45 Pottinger Street 26/F,
Central
HK
Sale ended
---
FNX OMAR AT THE TRILOGY : KEYZ
FNX OMAR from Morocco alone embodies the multidisciplinary artists from the Africa house wave. Rocked the Hip-Hop sounds since his earliest youth, he is bringing his afro house style to The Trilogy Keyz Nightclub!
Join us on 25th Nov, 10pm-4am with an entrance ticket of $280 + 1 drink included.
Door tickets will be $350 + 1 drink ticket included.
For table bookings- book via info@thetrilogy.hk
About Keyz:
The first chapter of The Trilogy is "Keyz", a cutting-edge club experience. Keyz, whose name is inspired by the music theory that the key is a piece that forms the basis of a musical composition, promises to bring the best of music, creating an unparalleled atmosphere for music enthusiasts and party-goers alike.
Keyz music philosophy curated by esteemed music director Anil Ahuja revolves around an intellectual and ever-evolving house music experience. Anil's goal is to ensure each part of the night offers something unique as he strives to foster an environment where individuals come together and are free to express their creativity, whilst connecting through the power of music."At The Trilogy, we have developed a comprehensive music philosophy that caters to different genres and creates a unique atmosphere for our patrons throughout the night." says Ahuja.
During the earlier hours, one would find groovy soulful house, hip hop, afro beats and melodic house coupled with deep rolling baselines and original mixes. Showcasing a range of local, regional and international acts, Keyz aims to bring a rich and dynamic program of up-and-coming, technical and world class artists.