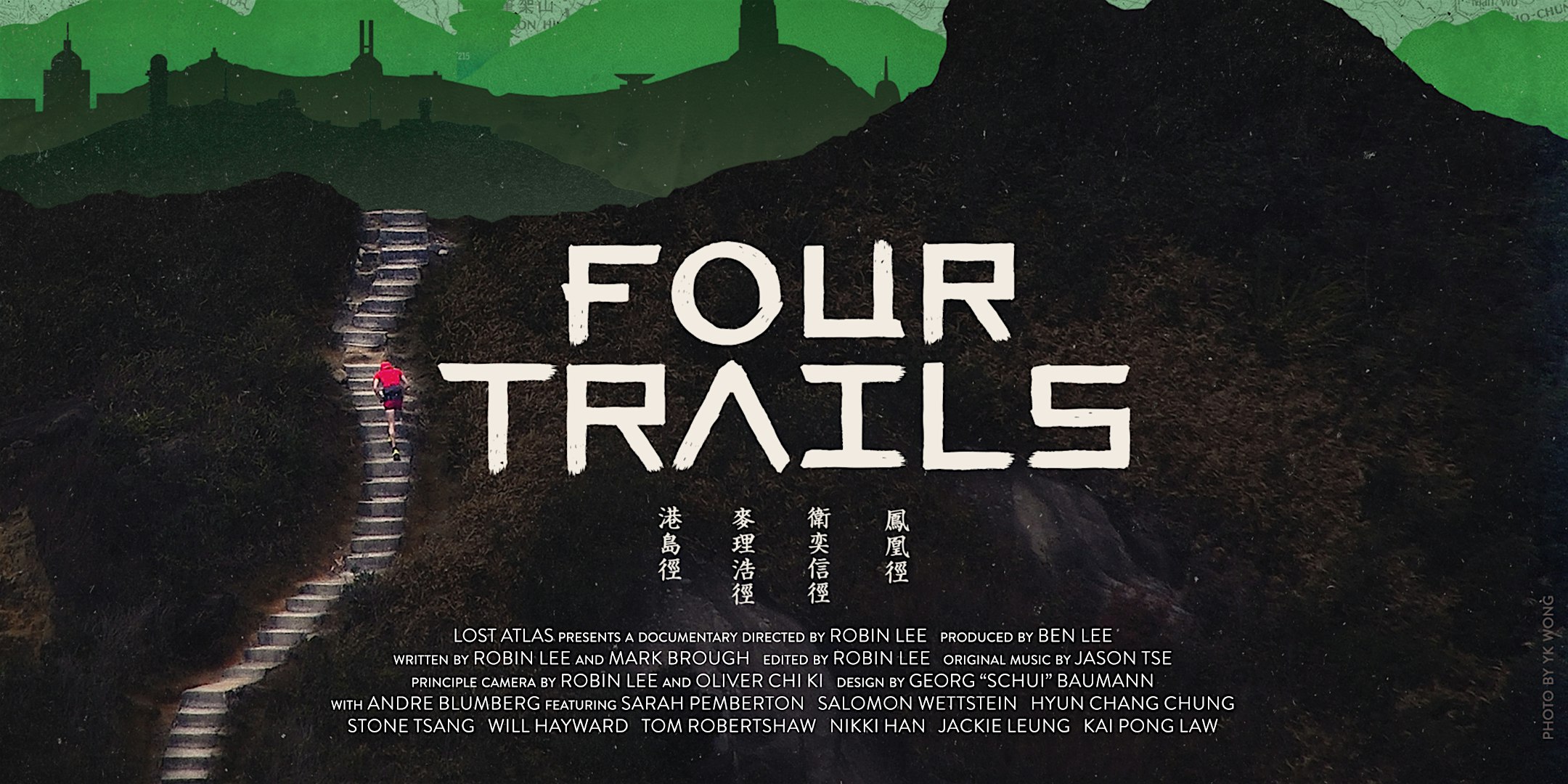 Thursday, 16 Mar 2023
18:15 — 22:30 HKT
Location
the Hive Sai Kung
5 Tai Mong Tsai Road
Sai Kung
HK
Sale ended
---
The Four Trails Film is about a challenge like no other, a 298km non-stop epic ultra marathon across all four corners of Hong Kong
The Screening
Next up, we're showing Four Trails in the Hive Sai Kung who continue to support us by sponsoring their venue. The Hive Sai Kung host a outdoor cinema and we're excited to be showing the film in an outdoor setting for the first time. Not only that we're up in Sai Kung, the home of the where the Maclehose Trail runs for more than 50km!
The Hive will be operating a bar during the evening so there are drinks available to be enjoyed.
The space is limited to 60 seats on a first come first basis.
The team will be about for a meet & greet before the film from 5:30pm onwards and we'll do a Q&A about the film afterwards too!
Thank Hive for sponosoring the space!
About The Film
At the time, they said it couldn't be done. In 2012, Andre Blumberg set off by himself, to run all four of Hong Kong's iconic ultra distance trails in just four days. 298km and over 14,500m of climbing later, the Hong Kong Four Trails Ultra Challenge was born.
With the 2021 edition of the challenge as the backdrop, 'Four Trails' takes you on a journey from when the concept was first was conceived to it's current format. Under 60 hours to be deemed a 'Finisher' and under 72 hours to be a 'Survivor'. It takes a deep dive into the famous four trails that make up the challenge, and follows the stories of those who dare attempt such a feat.
Event Details:
Meet & Greet: 5:30 - 7:00pm
Film Start: 7:00pm
Run tim: 1 hour 52 min
Q&A with the team
Film is in English and Cantonese with Cantonese subtitles
It is free seating
Location:
5 Tai Mong Tsai Rd, Sai Kung
Special Notes:
The film is not yet ready for full theatrical release. The initial screening is to help fundraise the production before its theatrical release
Credits:
Featuring: Andre Blumberg, Stone Tsang, Salomon Wettstein, Sarah Pemberton, Will Hayward, Tom Robertshaw, Hyun Chang Chung, Jacky Leung, Kai Pong Law, Nikki Han, Law Chor Kin, LCM Lau, Fanny Wu, Mark Green, Virginie R. Goethals, Vic So, Mark Douglas Noel Agnew, Ryan S. Blair
Directed and Edited by: Robin Lee
Produced by: Ben Lee
Titles and Animation by: Geog 'Schui' Baumann
Original Music by: Jason Tse
Cinematography by: Robin Lee and Chi Ki
More information: www.fourtrails.com