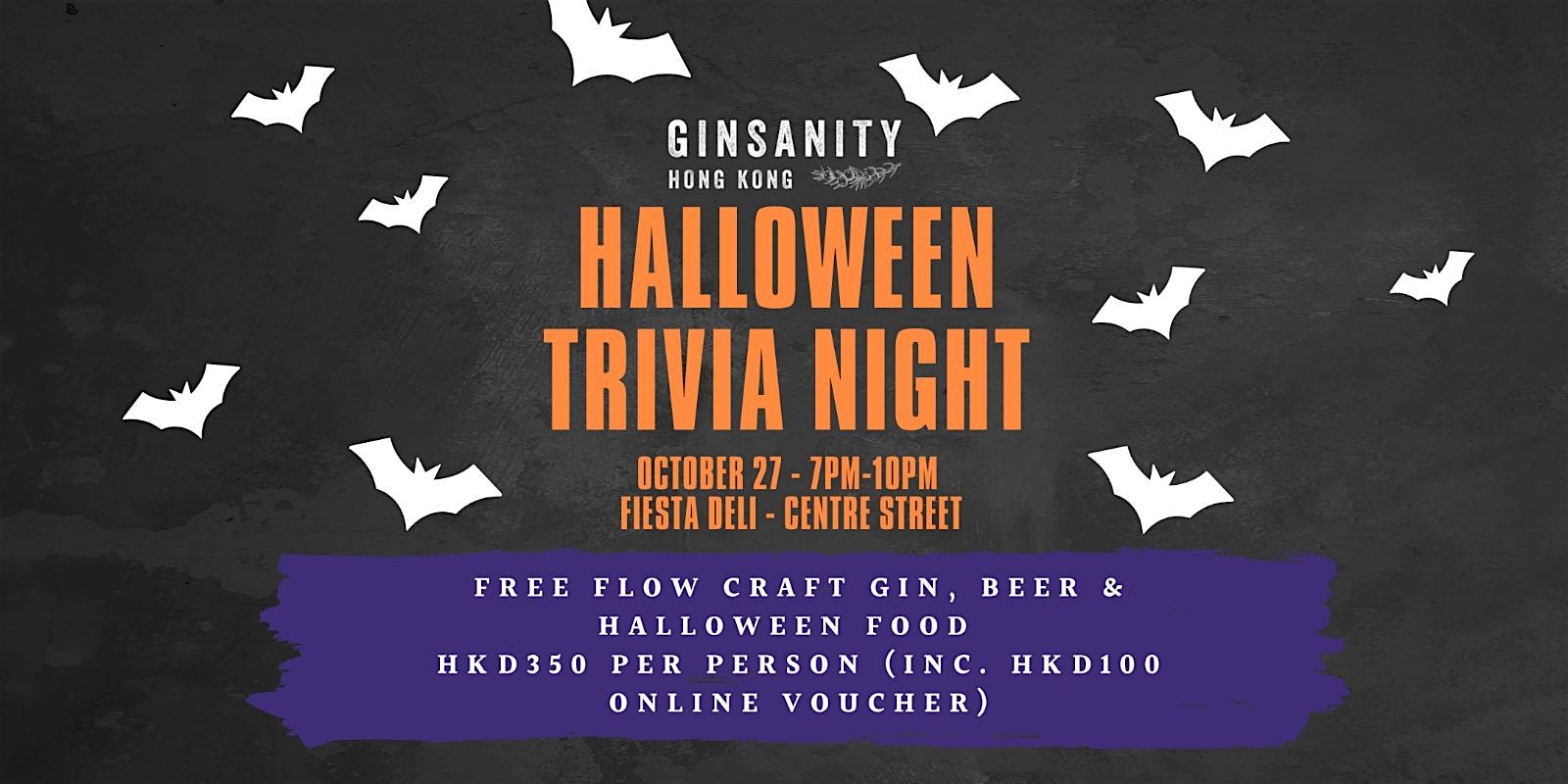 Thursday, 27 Oct 2022
19:00 — 22:00 HKT
Location
Fiesta Deli
Centre Street
Sheung Wan
HK
Sale ended
---
Ginsanity Presents Halloween Gin Quiz
Join Ginsanity as it hosts a Halloween Quiz. We will be taking over the Fiesta Deli on Centre Street for an evening of free flow craft gin, wine, beer and food.
We will be hosting a Halloween themed quiz as part of the celebrations including a spooky music round and our famous emoji quiz will be Halloween themed.
We will be enjoying gins from Mayfield (UK), Hexagone (France), Bareksten (Norway), Two Moons (HK), Sea Shepherd (Germany), and Kiss (Sweden)and a selection of craft beers.
Each ticket includes HKD100 online store voucher, three hours of free flow, plus entry into the quiz and subsequent prizes.