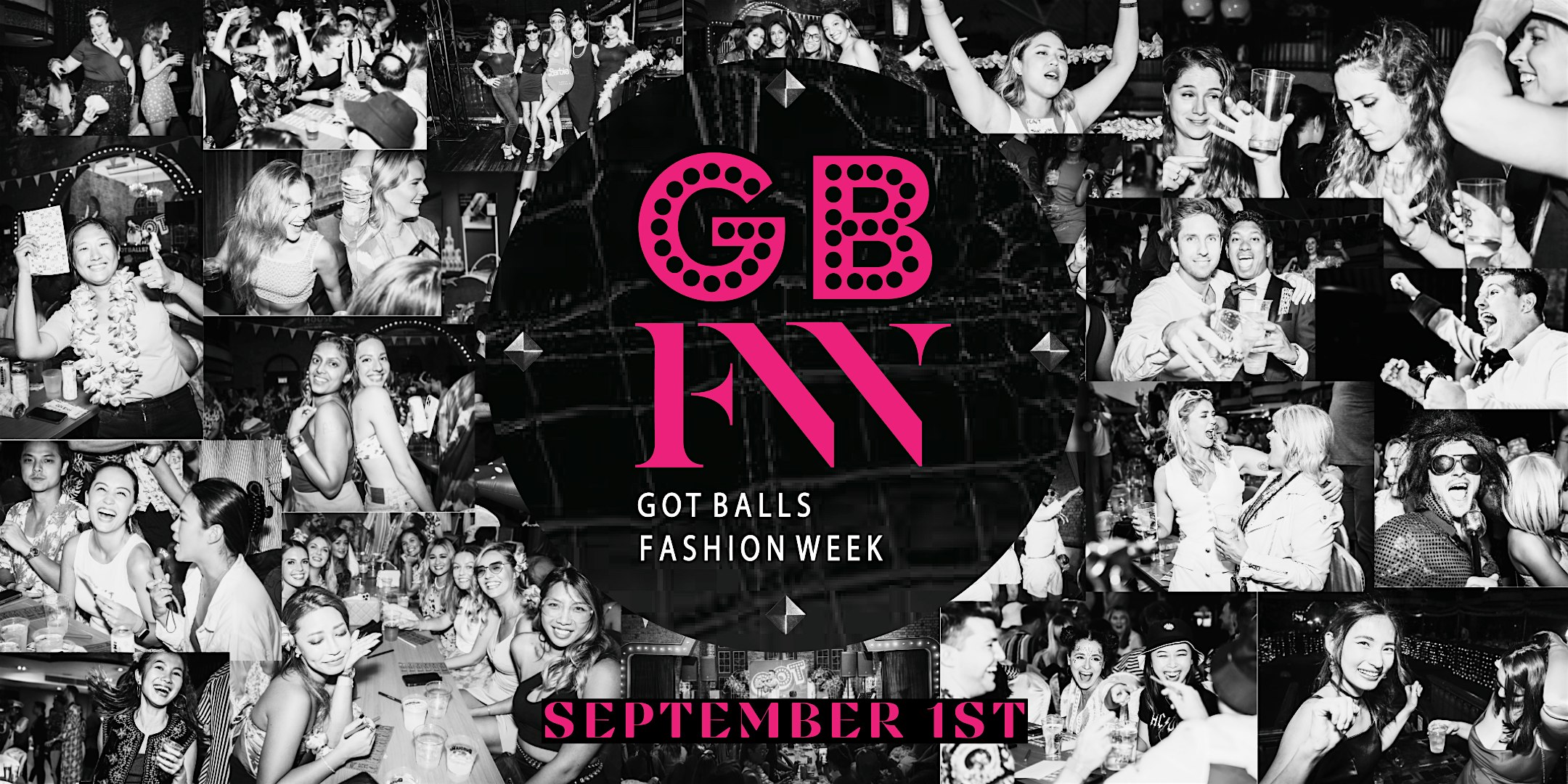 Friday, 13 Oct 2023
19:30 — 23:00 HKT
Location
ClubONE The Grand Stage
323號 Des Voeux Road Central
Sheung Wan
HK
---
DRESS LOUD, DAB FAST. IT'S TIME TO PLAY GOT BALLS!
September 1st, you're invited to attend Got Balls Fashion Week; the newest big player in the fashion world.
Prepare to strut into 3 fashion-filled rounds of bingo, catwalk battle your way to victory, and sing like you're the support act for Taylor Swift. "Got Balls is so hot right now!"
As always, within a Got Balls event, dressing up is highly encouraged, and for this fashion week themed throwdown, it is an absolute must! Creativity will be rewarded with a huge prize giveaway for one lucky winner on the night! Think outside the box people!
Your ticket includes 3 hours of free flow prosecco, Bubbleme, vodka and gin mixers, Estrella and Orion draught beer, + soft drinks.
And when the bingo finishes within the Western Market at 11.00pm, fear not, your ticket grants you VIP ACCESS to the OFFICIAL AFTER PARTY on the top floor of Soho House. This is an extension of our main show, with more from our DJ Benny Cullen, live musicians, and the Got Balls performance team. We suggest taking off your socks before jumping in the pool.
It's time to put Hong Kong fashion and partying on the map!
Big love and blue steel pouting,
The Got Group xx