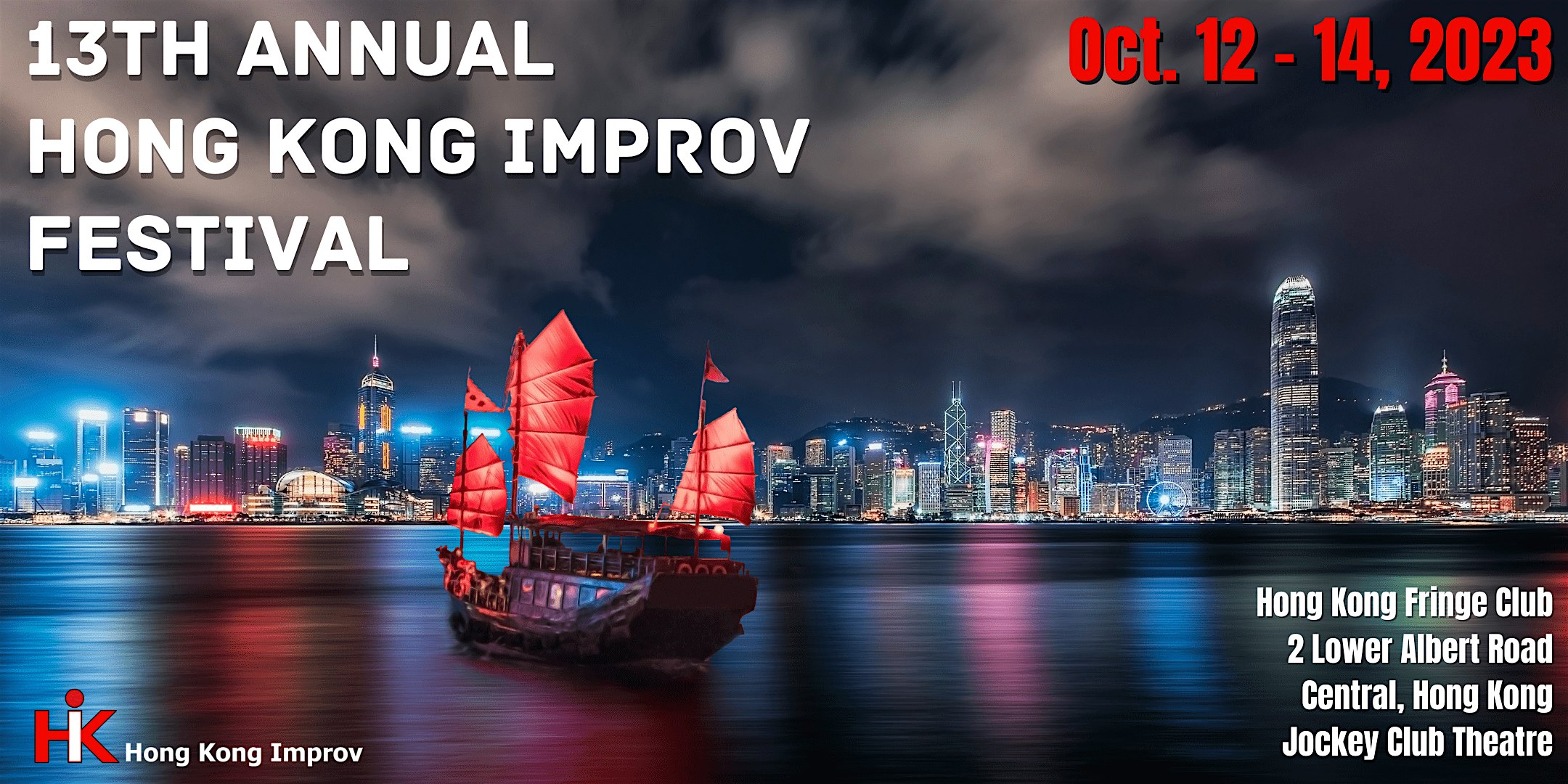 Thursday, 12 Oct 2023
—
Saturday, 14 Oct 2023
20:30 — 22:00 HKT
Location
Fringe Club - Jockey Club Theatre
2 Lower Albert Road
Central
HK
---
It's October, which means it's time for our Hong Kong Improv Festival!
This month we present our 13th Annual Hong Kong Improv Festival featuring players from Hong Kong and from all around the world! Teams will use suggestions from you, the audience, and weave their magic to create a unique experience for your enjoyment!
Come join us and share some laughs with us at The Jockey Club Theatre at Hong Kong Fringe Club!
Thursday, October 12, 2023 through Saturday, October 14, 2023
Shows start at 8:30pm.
Tickets are HK$250 per show
Seats are limited, so get yours soon!
Likely unsuitable for young kids. Anyway, it's way past their bedtime...
For any inquiries, feel free to contact us at hongkongimprov@gmail.com.