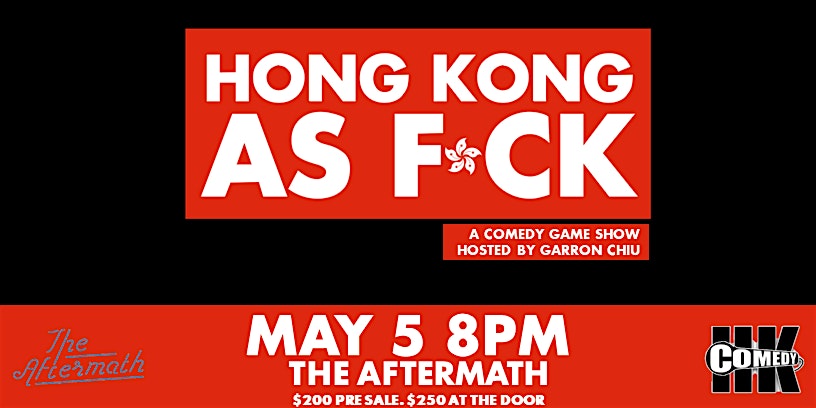 Friday, 05 May 2023
20:30 — 22:00 HKT
Location
The Aftermath
57-59 Wyndham Street
Hong Kong
HK
---
After a 16 month hiatus, Hong Kong As F*ck is back!
Garron Chiu brings you the best live panel comedy game show in the city for its 17th edition.
We're up to our usual hijinks. What were the big news stories we missed because of covid? What do we do with all our remaining masks?
What has the lockdown lead Hong Kongers to do for love?
Find the answers to these questions and more, while participating in epic games, winning amazing prizes and hearing rants with a panel of the cities top comedians!
This months panel includes Cassi Thomas, Bryan Bentley, Tim To and our usual incredible cast of ranters.