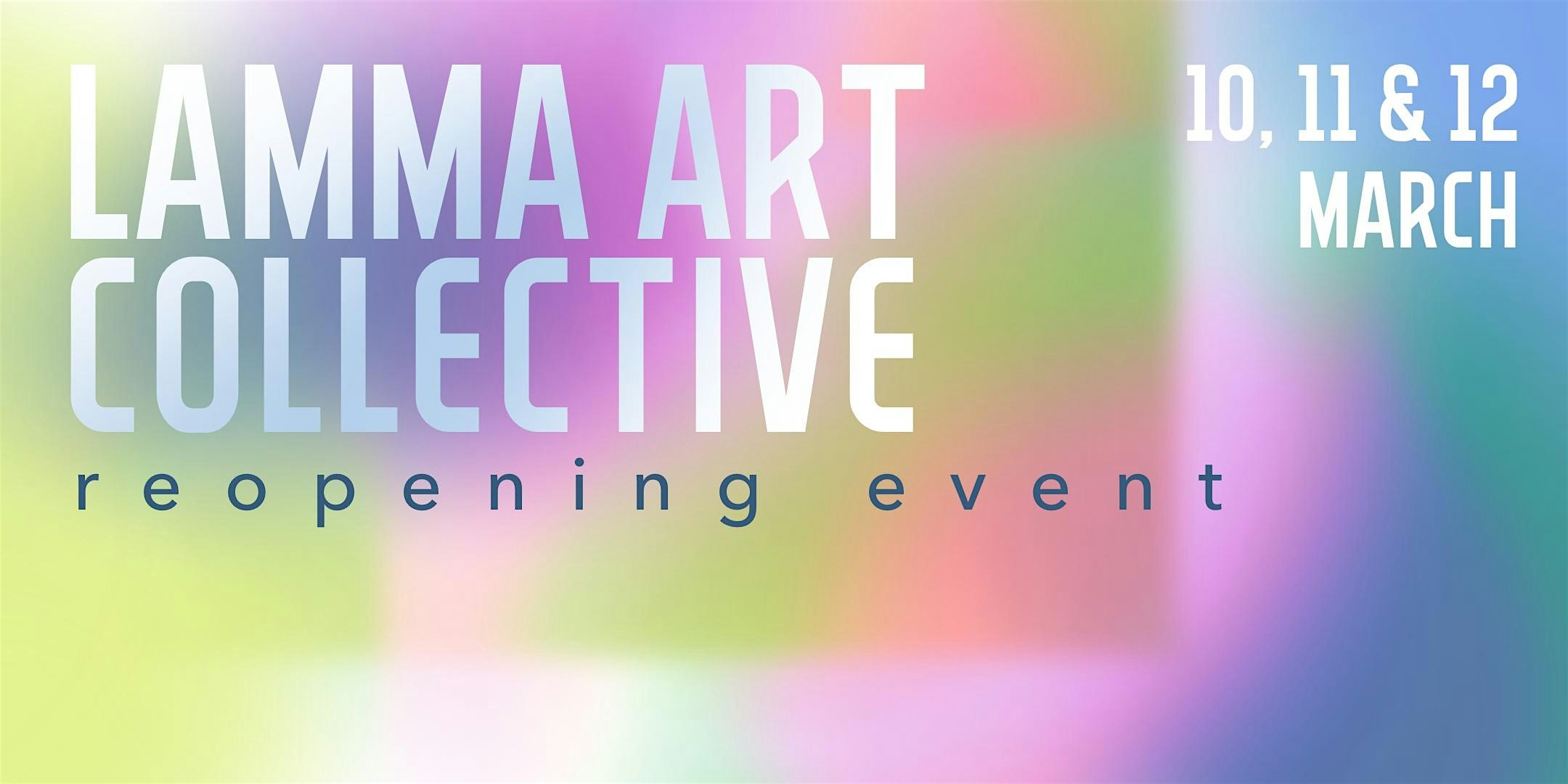 Friday, 10 Mar 2023
—
Sunday, 12 Mar 2023
19:00 — 23:00 HKT
Location
Lamma Art Collective
23 Yung Shue Wan Main Street
lamma island
HK
Sale ended
---
Welcome back to your local lamma art space where it's back for more art, music and culture.
We invite you to celebrate a weekend of performance for free March 10,11,12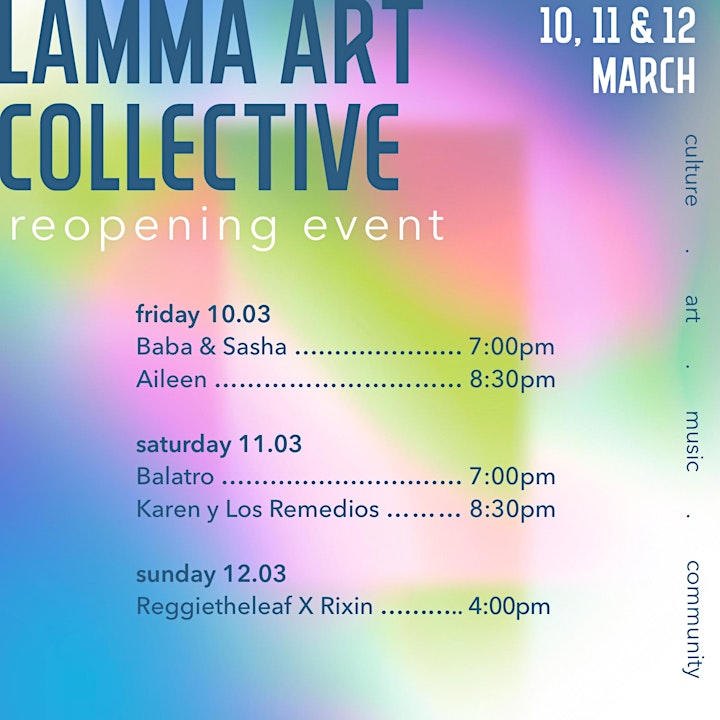 Friday
Baba & Sasha - 7pm
Info
BebaQ- Bhavesh Kakkar – is a singer songwriter and music producer from higher Himalayas who sings and writes in different folk languages, from in and around India. Sufi vocals fused with his unique guitar style, resonates powerful folk fusion energy. He is currently recording his second album and all his previous music is easily available on all music platforms.
My name is Oleksandr Frolov and I am a percussion/handpan player. I was born and raised in small city called Avdeevka in Ukraine.
I play handpan for around 7 years. When I first saw the Handpan, I immediately fell in love with it. I understood this wonderful instrument is exactly what I need. Very good balance between melody and percussion.
AILEEN ALONZO-HAYWARD- 8:30
(Covers)
Aileen first stepped into the HK indie music scene in 2006, playing Jam Nights at iconic Hong Kong music venue, The Wanch. Since then, she has played for numerous events, including Clockenflap, The Underground, Girls with Guitars, BC Unplugged, Listen Up! At The Fringe Club, Songwriter's Showcase at The Venetian, Macau, LKF Beer Fest, Secret Island Party Music and Arts Festival and many others.
Having influences like Kate Bush and Jeff Buckley, her music has been described as intense and personal. She covers a wide range of genres and songs, and there is always a little surprise in her sets for everyone. Masking benign lunacy behind seemingly fairy tale lyrics and effective melodic patterns has been one of the defining qualities of her original sound
Saturday
Balatro - 7pm
His performance tells a story by combining contemporary dance, acting, painting, clowning, drag and digital media such as animation, photography and music videos. By impersonating fictional characters that are portrayed in his paintings, animations, photos and songs; Balatro aims to create an immersive show for his audience.
https://instagram.com/mysticusbalatro?igshid=MjkzY2Y1YTY=
Karen y Los Remedios - 8:30pm
Karen y Los Remedios is the voice of Ana Karen Barajas, an artist and art researcher and the guitars of Guillermo Berbeyer fromZ.A.M.P.A, produced by jiony.
Of all the years they have been collaborating together, a better way to express their misfortunes and happiness has putting together сumbia and downtempo. The first release with this sound was "Plexo Lunar" which came out in 2019, now their new album is going to come out with the label ZZK. They have been performing in Mexico and they had their international debut in Summerstage Festival in NYC, opening for Action Bronson show.
https://open.spotify.com/artist/6uSvvhlipeAh7lrqB9VTmv?si=buLnwjYDTDOKpldiefR13g
Sunday
Reggietheleaf X Rixin
Reggie the Leaf (IG: @reggietheleaf) is a Hong Kong Chinese performer and creator. As the vocalist and lyricist for the local band RIDDEM, she will be supported by bandmate @rixin_music on guitar. Join them 12 March for an intimate, soulful mix of original songs and covers.
RIDDEM spotify:
https://open.spotify.com/artist/4ZFgBmJmI5OQKiaYvBDMn2?si=PKIiIBtYTWyZF1M6HSEaMQ