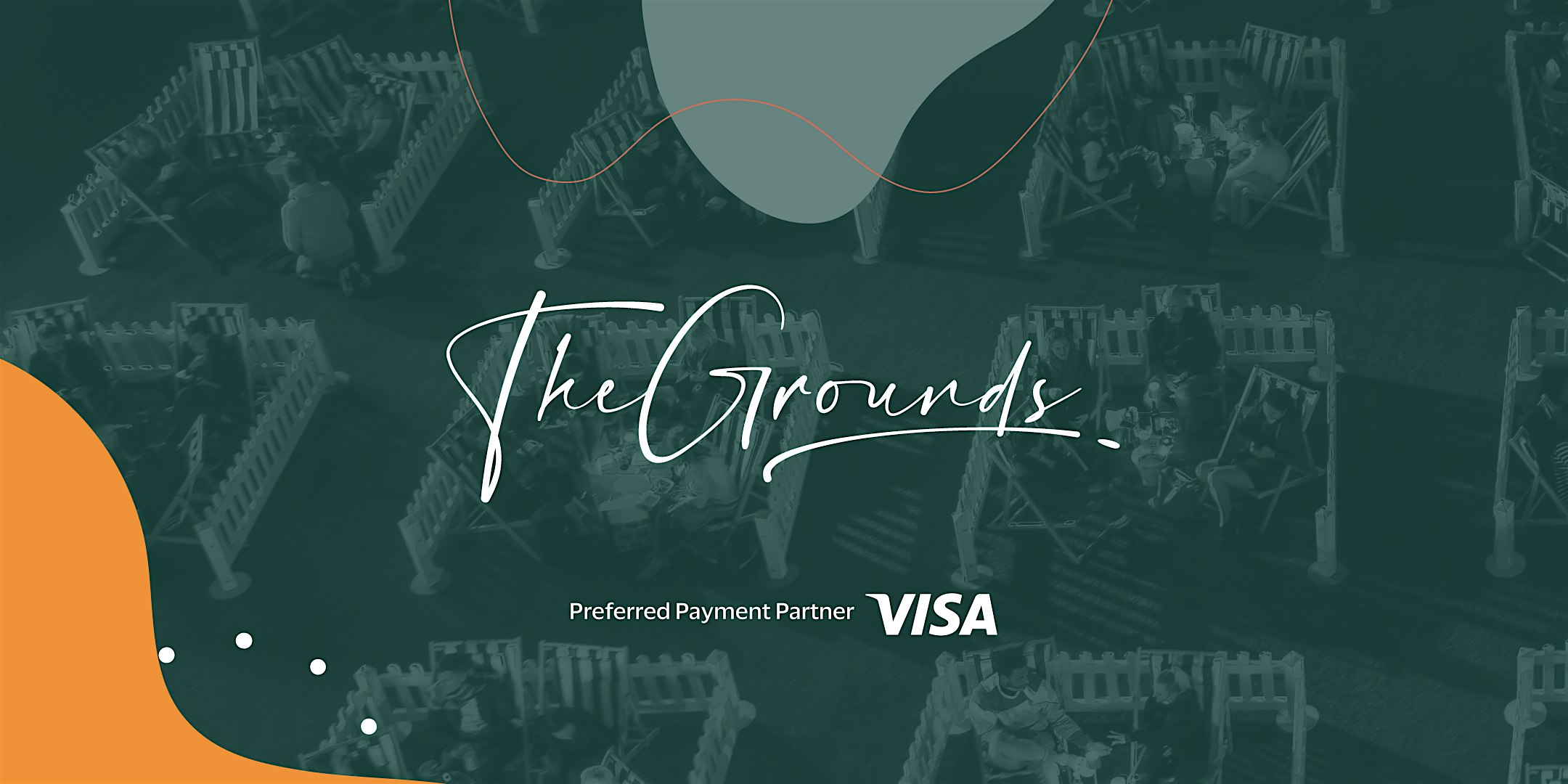 Wednesday, 16 Nov 2022
17:00 — 22:00 HKT
Location
Hong Kong Observation Wheel & AIA Vitality Park
33 Man Kwong Street
Central
HK
Sale ended
---
The Grounds | Harry Potter and Order of The Phoenix (5) | Wednesday, November 16, 2022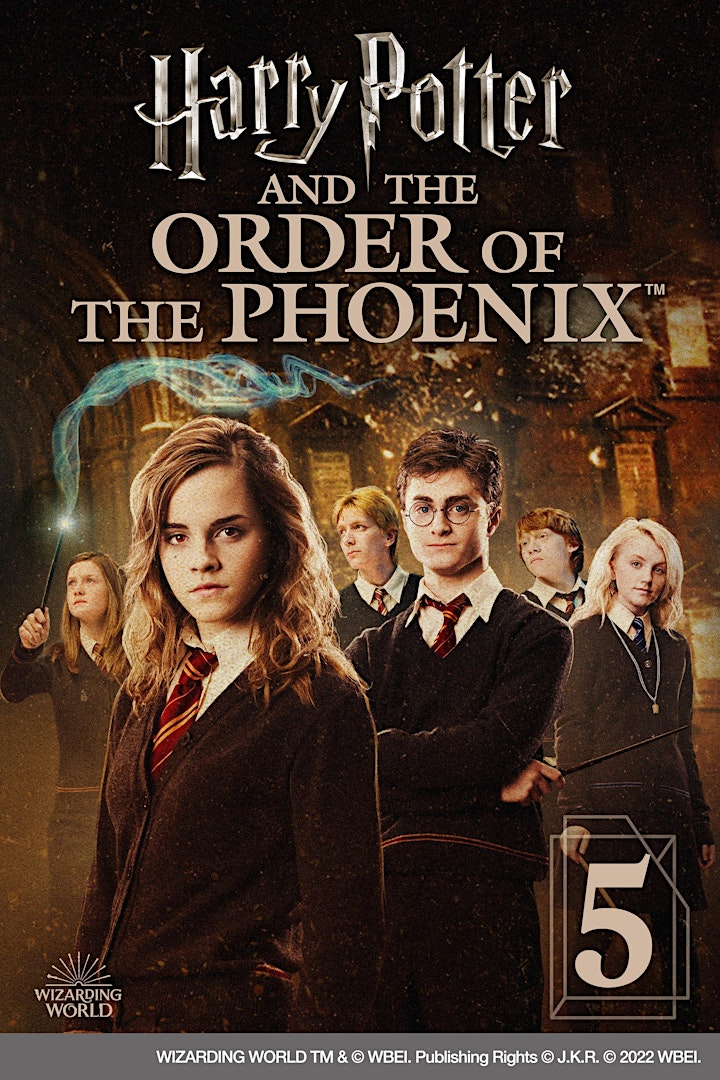 Harry Potter and Order of The Phoenix | Doors: 5pm | Movie Start Time: 7pm
哈利波特:鳳凰會的密令 | 進場: 5pm | 電影開始: 7pm
Harry Potter returns to Hogwarts for his fifth year--and his greatest challenge yet . . .A summer has passed since Harry's encounter with the Dark Lord, and Harry returns to learn that the wizarding community remains in denial about Voldemort's return; the minister of magic believes that Headmaster Dumbledore is lying; and a new Defense Against the Dark Arts teacher has been assigned. Now, with the entire wizard community in peril, the future of magic may depend onHarry Potter and the Order of the Phoenix.When the new professor, Dolores Umbridge's (Imelda Staunton--Nanny McPhee, Vera Drake), Ministry-approved course of defensive magic leaves the young wizards woefully unprepared to protect themselves against the dark forces threatening them and the entire wizarding community, Hermione (Emma Watson) and Ron (Rupert Grint) urge Harry (Daniel Radcliffe) to act. Meeting secretly with a small group of students who name themselves "Dumbledore's Army," Harry teaches them how to defend themselves against the Dark Arts, working with a secret order of wizards calling themselves The Order of the Phoenix to prepare the courageous young wizards for the extraordinary battle that lies ahead.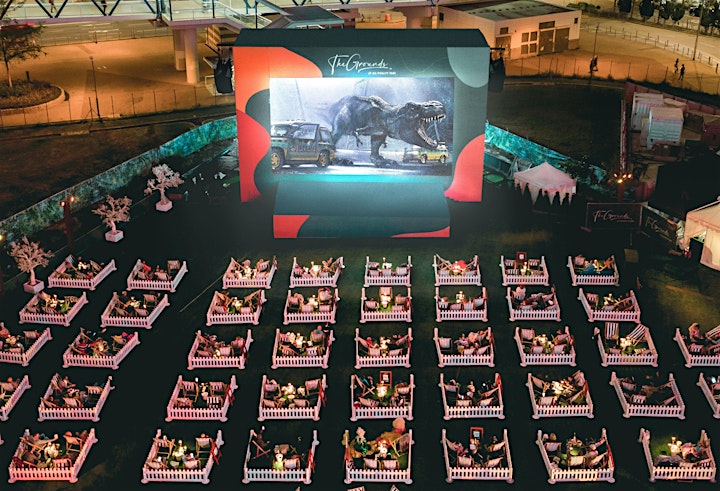 Located at the iconic Hong Kong Observation Wheel & AIA Vitality Park on the Central Harbourfront, The Grounds offers a selection of entertainment options for you to enjoy from the comfort and safety of your own private pod.
The Grounds 位於香港摩天輪及AIA Vitality Park,為中環海濱帶來多元娛樂選擇,讓您在專屬私人花園中享受頂級娛樂體驗。私人花園有以下三款可供選擇:
Choose from three different pod types:
Classic Pod
Prime Pod
Luxe Pod
You will be able to order from a full bar menu, as well as cinema treats. You will also be able to order the same food offerings that you can find at BaseHall, the multi-concept food hall at Jardine House. So order up and settle in, sit back, relax and enjoy the show!
賓客可透過線上點餐系統,安坐私人花園内揀選餐飲佳餚,包括酒類飲品、戲院小食、及怡和大廈內的美食廣場 Basehall 提供的多國菜,多個款式應有盡有。
The Grounds is a cashless event, you will need a debit or credit card to make purchases.
All movies are played with Chinese Subtitles where available. Please note that subtitles are not available for every title.
The Grounds 恕不接受現金付款,請確保你有信用卡或扣賬卡付款。
部分電影會配有中文字幕,但並非所有電影都提供字幕。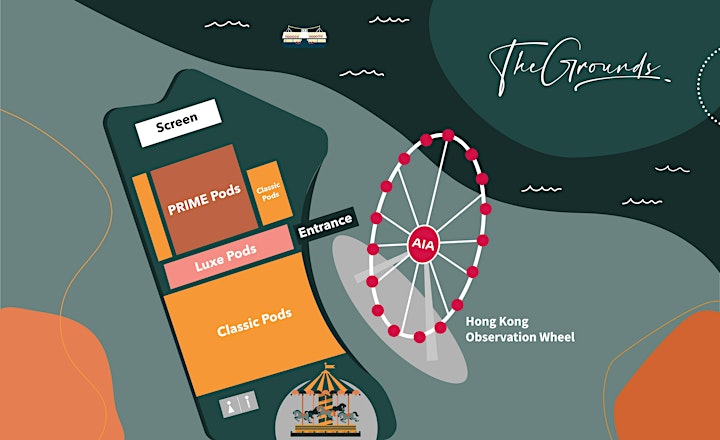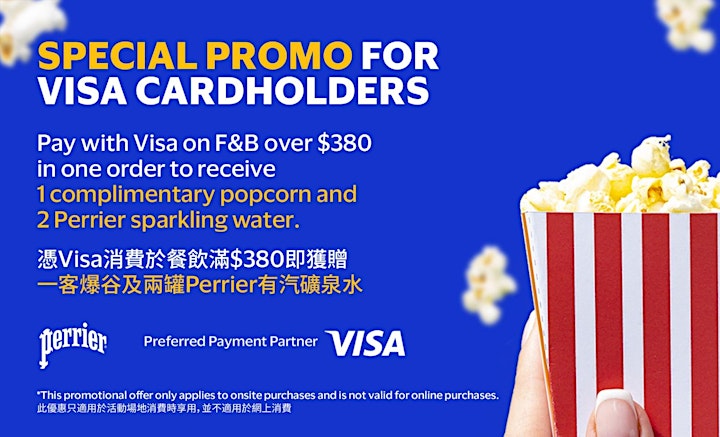 Guests are also kindly reminded of the following:
賓客請注意以下事項:
FOOD & BEVERAGE 外帶飲食
Outside food and beverage is not permitted at The Grounds. Guests are kindly asked not to bring any outside food and beverage to the venue as they will be asked to leave it outside the venue.
請勿攜帶外帶食物和飲品進場,否則大會將要求賓客將其留在會場外。
SEATING 座位安排
Pods are assigned on a first come first served basis within your pod type.
The management will, from time to time, reserve specific pods at their absolute discretion. Guests are reminded not to sit in a pod marked as RESERVED unless directed to do so by the staff, or guests will be asked to leave that pod and will have to find an alternative from what is available.
The Grounds 擁有在活動場地中預留私人花園的最終決定權,並將不時預留指定私人花園供大會作其他用途。這些私人花園的桌子上將清楚地標記有「已預留」標誌。如果賓客選擇了標記為「已預留」的私人花園,他們將被要求調到另一個私人花園就坐。
HOUSE RULES 場地規則
PLEASE WEAR YOUR FACE MASK AT ALL TIMES WHEN NOT EATING OR DRINKING
HAVE YOUR TICKET QR CODE READY TO SCAN BEFORE JOINING THE QUEUE
ALL GUESTS MUST SCAN THE LEAVEHOMESAFE APP AND PRESENT THEIR VACCINE PASS FOR INSPECTION
如非飲食,請時刻戴上口罩。
排隊進場前請準備好門票二維碼以供掃描。
所有賓客進場時必須掃瞄「安心出行」二維碼及出示「疫苗通行證」
HEALTH & SAFETY 健康與安全
Guest Health & Wellbeing is our No.1 priority. The Grounds practices best in class COVID Responsible procedures:
Please check the website for event Health & Safety measures
Due to government safety regulations, we have prioritised our guests' comfort and safety with limited spaces. This season we offer a range of more intimate and comfortable seating arrangements while maintaining the size of our pods and spacing between tables. Expect an even more cosy and intimate venue!
訪客的健康與安全是我們的首要考慮。The Grounds 將嚴格執行 COVID-19 防疫措施,詳情請參考活動網站 Health & Safety measures。
因應政府的防疫政策,我們將在有限的空間內確保客人能享受既舒適又安全的體驗。本季我們將提供一系列更親密、更舒適的座位安排,同時保持每個私人花園的空間不變,並確保與其他私人花園保持一定距離。請期待一個更舒適更親密的活動體驗!
FAQs 常見問題
Please check the website for event FAQs
Full Terms & Conditions can be viewed here
請參考活動網站了解常見問題詳情 FAQs 。
按此 here了解活動條款與細則。