The Entourage Yacht Is Ready To Set Sail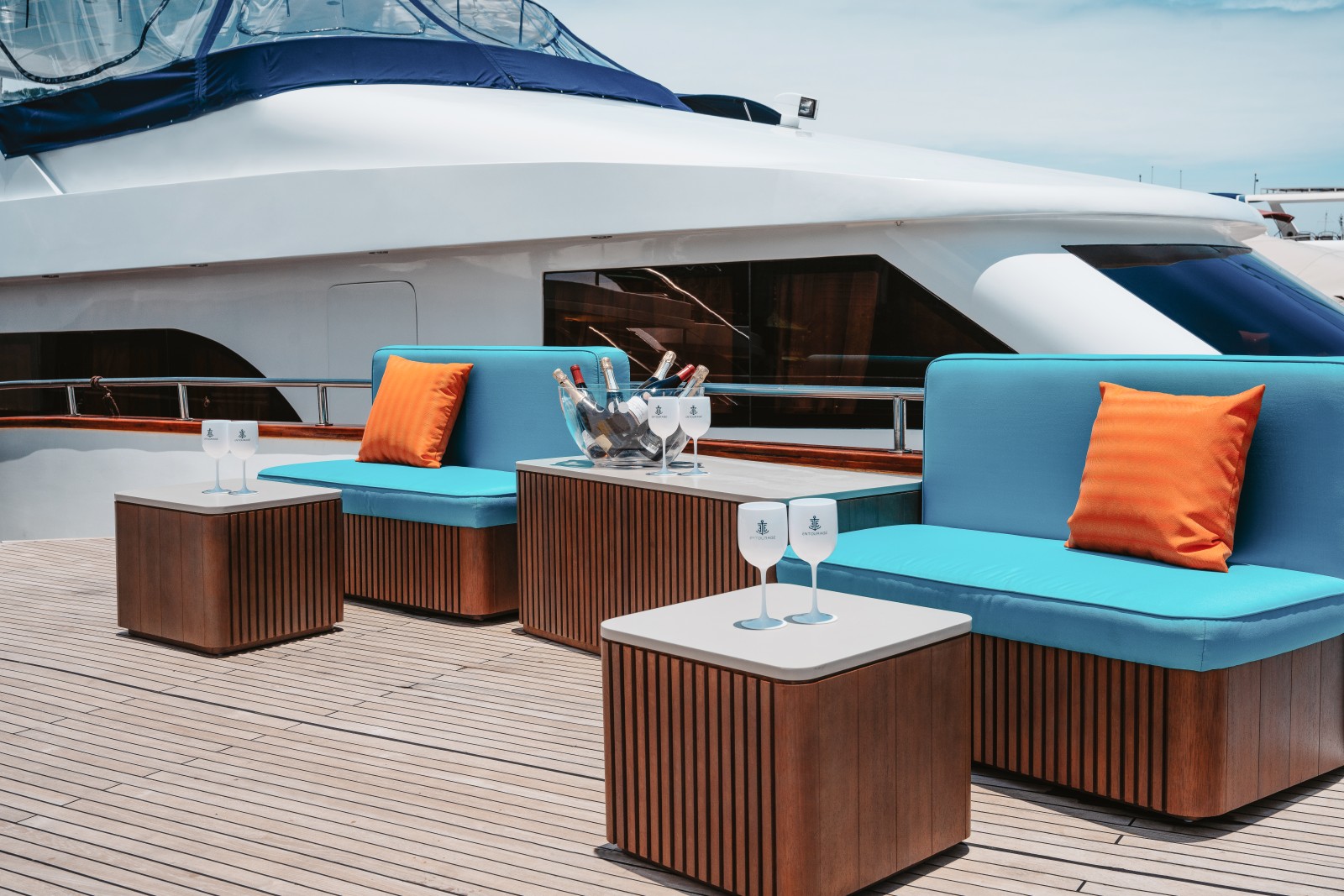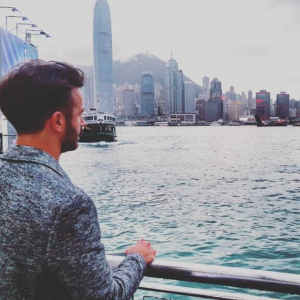 Jonny Chatfield
Boat party fans, have we got some exciting news for you. A lavish newly renovated 75ft yacht is ready to set sail between the pristine beaches and hidden coves of Southern Hong Kong. 
Starting this summer, you and up to 50 friends and family can cruise the waters around Hong Kong in unreserved luxury. The Entourage team, part of newly launched hospitality group Singular Concepts, are ready and waiting to tailor the perfect bespoke charter to you and can cater to all manner of events including corporate receptions, all kinds of celebrations, wellness retreats and more. 
If a private charter isn't for you but you like the sound of spending a day on the Entourage yacht, keep reading, we have just the event for you. Before we reveal all, here's some more information about what to expect from this dreamy new addition to Hong Kong's waters.
The main deck features an airconditioned main lounge with plush sofas and seating alongside a fully-stocked professional bar/cocktail station as a key focus. At the yacht's stern, you will find an outdoor dining area that can easily accommodate up to 8 people for a private dining reception. There is an outdoor front deck used for a cocktail area, dance floor, yoga activities or simply to lounge around and sunbathe on while sailing. 
The lower deck is composed of a reception lounge where the guests can leave their belongings, rejuvenate and relax. The core focus is the fully equipped catering kitchen for private chef experiences, food and beverage offerings during sailing and a preparation area. Both marble bathrooms on the lower level are fully equipped with a shower, basin, toilet and amenities.
The upper deck has been fitted out with relaxed seating for a laid-back feel to enjoy a cocktail and star gaze. It also has a professional surround sound system and DJ booth, making Entourage the perfect dancefloor and party venue for your celebrations.
Ok, at this point, you've surely seen enough to know that you want to experience Entourage for yourself. The good news is, we've got just the opportunity for you. Entourage will be hosting their Exotic Summer Party on Saturday 20th August, and we could not be more excited about it. Set sail from Kwun Hoi Path, Aberdeen at 11 am and enjoy 8 hours of cruising, music, good vibes, great company and delicious food, along with free flow Lillet Spritz, Malfy Gin & Tonic, and Mumm Champagne. All that for just $1300 HKD, but tickets won't be available for much longer. 
Whether you can make the Exotic Summer Party or not, Entourage is here to stay and you'll have plenty more opportunities to experience one of their extravagant day parties on the open water. If you can't make it this time but want to get a feel for what a day spent on Entourage might be like, you can check out their 3D tour here in the meantime.