The Summer Vibes Are Immaculate At The Hong Kong Observation Wheel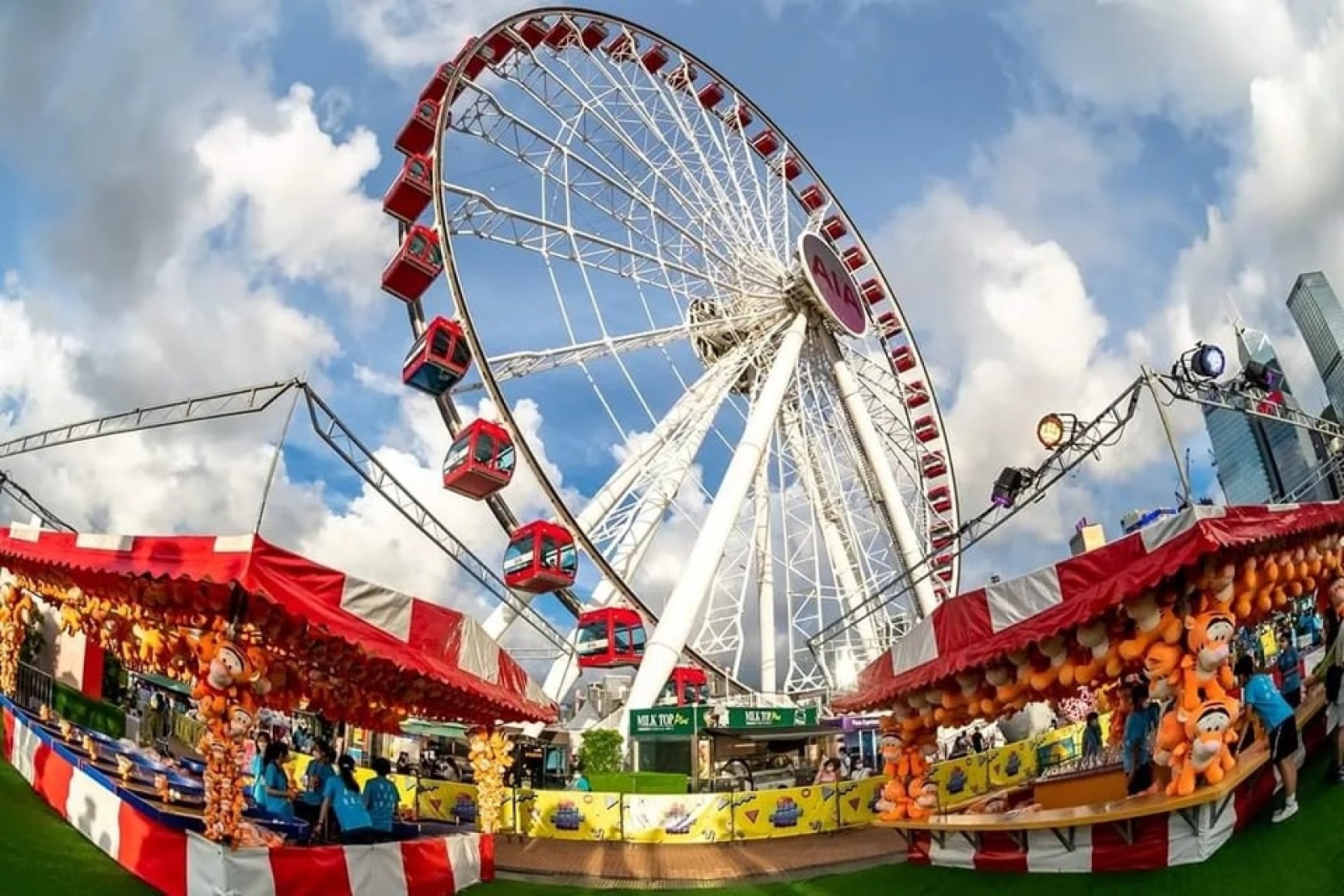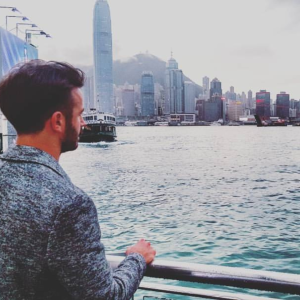 Jonny Chatfield
The central harbourfront event space at the Hong Kong Observation Wheel has certainly seen plenty of action over the past few years. While events have been stifled and Hong Kongers have been left with less variety in their social calendar, this picturesque and versatile space has been constantly transforming. 
The area around the wheel has played host to millions of visitors who have enjoyed a vast array of events from movie screenings to socially-distanced outdoor parties, sports fanzones to a winter wonderland, and wellbeing classes to lawn games. There really has been almost non-stop fun for all the family as the multi-award-winning group behind the space, GBME continually reinvents it.
It's family fun that is the focus this summer, too. Summer Vibes is the latest reincarnation of the space, a retro themed, outdoor pop-up event on the Central Harbourfront that opens on Fridays to Sundays. Summer Vibes' is packed with Hong Kong's favourite summertime activities. With skill games, children's rides, sports games including mini golf, and Instagrammable photo installations. 
By all accounts, Summer Vibes has already proven a massive hit with families and indeed groups of all ages. We wanted to see what all the fuss was about, so sent one of our team to get the thoughts of some of the event's attendees. 
"This is a great event for kids and families, the games and activities are children-friendly and great for the family." Said one mother, stood alongside her contented little boy. 
Another parent commented "This is a great place for kids with all the games and rides, it's also in a very convenient location."
"We're having a lot of fun here, playing the games and hanging out with our friends" said one half of a young couple. 
And what of the kids that this event definitely appeals to? Well one young man described the event as "a colourful and lively place to be". So there you have it, straight from the horse's mouth.
You can stay up to date with all the goings on at Summer Vibes via their Instagram. If you have yet to visit and sample the fun on offer, you've still got plenty of time. Summer Vibes is open every weekend until the 11th September. Advanced booking is advised and you can secure your tickets here. You can even get $10 HKD off your ticket purchase by using the code "ZICKET" at checkout.